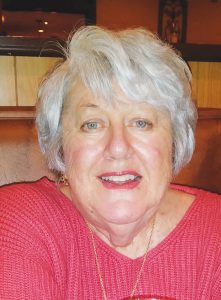 Carol Frances Wilson
Berlin/Timonium
Carol Frances Wilson, age 81, died on Sunday, Sept. 4, 2022, at Stella Maris Nursing Home in Timonium, Maryland.
Born in Baltimore, she was the daughter of the late Vincent and Kathryn (Cvach) Tassi.
She was preceded in death by her husband, Robert Wilson; and a son, Kenneth Quaster.
Surviving, are her children, Frederick W. Quaster and fiancé, Judy Rosiak, and Jeffrey S. Quaster and his wife, Terri.
There are three grandchildren, Lauren and Lindsey Quaster, and Kenneth Quaster, ll.
Mrs. Wilson had been an administrative assistant at Johns Hopkins University in Baltimore.
Cremation followed her death. No formal services are planned at this time.
Letters of condolence may be sent via: www.burbagefuneralhome.com. Arrangements are in the care of the Burbage Funeral Home in Berlin.