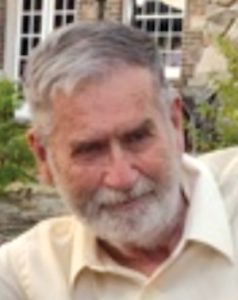 Donald Charles Nicoll
Ocean City/Salisbury
Donald Charles Nicoll, formally of Ocean City-Salisbury area, passed away from his long-time battle with diabetes and renal disease at the age of 80 on June 9, 2022 in Murfreesboro, Tennessee.
He was the son of the late Dr. Fredrick S. Nicoll M.D. and Virginia H. Nicoll R.N. formally of Berlin, Maryland. Born April 8, 1942 in Philadelphia, Pennsylvania, he grew up on the Eastern Shore of Maryland and graduated from Wicomico High School in 1960.
He is survived by his wife of 52 years, Nancy F. Nicoll; his two sons, D. Scott Nicoll (Stacy R. Cantwell-Nicoll R.N.) and John Nicoll (Chasity C. Wilson-Nicoll); three grandchildren, Max, Payton and Audie; and brother, Frederick S. Nicoll (JoAnn) of Ocean City, Maryland.
Don was an Army veteran, who served in the Army Security Agency as an intelligence specialist. He was stationed at Clark Air Force Base to support operations in Vietnam.
In 1968, he graduated from West Virginia University with a Business Accounting degree. He worked his entire life as an entrepreneur.
In Ocean City, Maryland, he was the owner and operator of the Maridel Motor Lodge. He also sold real estate for his uncle Charles Holland at Maridel Reality, opened a model railroad exhibit on the Boardwalk, and owned/operated the Wheels in the Sand Motocross.
Despite suffering from ill health at various times throughout his life, he always loved to explore and travel the world.
In 2006, he and Nancy moved to Manchester, Tennessee. During that time, he was able to go whitewater rafting down the Ocoee River, water skiing on Tim's Ford Lake, and gallivanting around Tennessee.
He enjoyed spending time with his family and was known for his great sense of humor. He especially enjoyed coaching and watching his sons, daughters-in-laws, and grandchildren play sports.
His life was made complete with his many canine companions. He loved taking all his furry friends on car rides and walks. As his body got weaker, his furry friends stayed by his side.
The family would like to thank the many healthcare professionals, especially Vanderbilt Medical Center that contributed to improving his life and providing his family with many more happy moments with him.
Don requested not to have a funeral service. If one wishes to honor Don, donations may be made to the Virginia Holland Nicoll, RN., Scholarship Fund at Wor-Wic Community College (32000 Campus Drive, Salisbury, Maryland 21804, 410-334-2800).