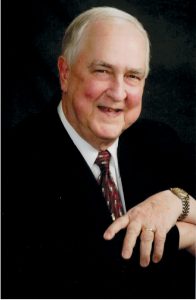 Edward Benz
Ocean Pines
On Aug. 11, 2021, we unexpectedly lost our dear father, Edward Benz, 78, of Ocean Pines, Maryland.
He was preceded in death by his beloved wife, Barbara Benz, and is dearly missed by his children, Michelle (Danny) Everett, Edward (Jill) Benz, Dean Marra and Lori (Tedd) Virnig; grandchildren, Courtney, Colin, Amber, Andrew, Alyssa, Logan and Levi; and great-grandchildren, Michaela, Greyson and Cendall.
Ed was the son of the late Dr. George and Mary Kreh Benz of Pittsburgh; brother of late George (Joanne) Benz, Joseph (Heidi) Benz, Dr. Henry (Carol) Benz, Trudy (John) Biddle, William (Sharon) Benz, Brenda Benz, James (Sue) Benz, and Dr. Thomas (Renee) Benz; brother-in-law, late Edward Schmidt; and uncle to dozens of nieces and nephews.
Ed thrived as a chemical and nuclear engineer in the Pittsburgh, Pennsylvania, Columbus, Ohio, and Washington, DC areas.
He proudly graduated from Carnegie Tech and was honorably discharged as a lieutenant from the US Army following a tour in Vietnam.
Ed, a devout Catholic, read his Bible daily, and was a member of St. John Neumann parish.  He enjoyed playing bridge and following the Pittsburgh Pirates and Steelers.
A mass of Christian Burial will be held on Friday, Oct. 15, 2021, at 11 a.m. at St John Neumann Catholic Church near Ocean Pines. Interment will be private for the family.