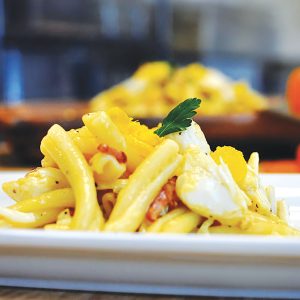 By Paul Suplee,
MBA, CEC, PC-3
Reprint from Jan. 3, 2019
I can always tell when it is time for the kids to get back to school.
The conversation shifts quite rapidly from an old person's diatribe on what to eat for breakfast, lunch and dinner (and what I am going to do to entertain them), to something to the effect of wanting to give blood or a kidney to get out of school tomorrow.
Yes, this is how it starts out every Jan. 2 as they lament reentry into our illustrious educational system. For my part, at least I can say that teaching at the college level is much easier.
The fall semester ends before winter break, and the spring semester starts crisp and clean after the New Year has broken ground. This works so much more nicely for my cookie cutter, ADD-addled mind.
Eleven years ago, as a first year high school teacher (I have to take a break to get my retching and gag reflex under control), I was thrilled as winter break approached.
I was calmed knowing that I was about to get rid of this group of kids who had tormented me in my first semester as a teacher.
It wasn't until a co-teacher told me that the semester continued until the end of January that I knew that I had made a grave mistake.
Truth be told, I am not even sure how I made it back in after New Year's. I remember vividly rubbing my toes in the carpet and my remarkable late wife (psychotherapist) asking what was wrong. I could only respond sheepishly in a child's lost and vulnerable voice, a practicably inaudible "I don't want to go back."
Nevertheless, I returned. I imagine necessity – health insurance, to be exact – dictated my presence in the classroom shortly after ringing in the new year of 2009.
Alas, I do understand my children's trepidation of returning to school, albeit for quite different reasons.
It doesn't matter, though, as school is vital and of course the truancy officer will be breathing down my neck if they were to stay home and sit on the couch texting and watching "The Office."
As we did for years, the answer lays in a simple meal that takes a small bit of effort to throw together, but boy does it put a little spring back in everyone's step.
When the kids were younger, we would make the youngest stand with their arms stretched out and see how long they could stand while we piled fresh pasta on top, a beautiful game that never disappointed.
Knocking out this fresh pasta with a simply elegant carbonara and crabmeat will make everyone smile. The tykes will relax, and all will be pleased to go back to school.
Okay, perhaps the last part isn't true, but it's still a damn fine plate of food to get your mind off of statistics and Spanish.
Pasta Carbonara
Serves 6
4 ounces Pancetta
1 tsp. Olive oil
1 pound Fresh pasta (recipe follows)
salt, as needed
2 whole eggs
2 egg yolks
1/2 cups Italian Cheese blend
Cracked black pepper, TT
Whisk together eggs, yolks and cheese and set aside
Cut the pancetta into little matchsticks.
Place these and the olive oil in a pan just large enough so that the pancetta reaches the edges
Heat to medium and render out the fat. The lardons will essentially fry in their own fat in conjunction with the olive oil, and you will be left with divine fat-ness
When the lardons are crispy, set them aside, ensuring to save the fat
While the lardons are cooking, bring a pot of lightly salted water to a boil to cook the spaghetti.
Typically, I would tell you to salt the water until it tastes like the ocean, but there is already a fair amount of salt in the pancetta and the cheeses, so you don't need much
Cook the spaghetti until it is just about done, and when it is close, heat up the lardons and the fat in a larger pan that can accommodate the whole mess
Add the pasta with a little bit of the cooking liquid to the lardons and fat and cook for about a minute. **do not perform steps 9-11 in the cooking pan as it will be too hot!
Pour small amount of pasta water (presumably still hot) into a separate bowl to warm it and drain it
Pour the pasta combination into the bowl, and with fork or spoon in hand, add the egg & cheese mixture while stirring steadily so as to disperse the mixture and prevent it from sitting too long and cooking
Don't feel shy about stirring the carbonara. Keep going until the cheese is melted and you have a rich and creamy sauce
Serve with cheese sprinkled as garnish and a touch of Italian broadleaf parsley
Fresh Pasta
makes about a pound
2 cups Hi-gluten or bread flour
2 large eggs + 1 yolk
2 Tbsp cream
2 tsp. fine salt
Place flour in stand mixer, and with the paddle going, add the eggs and cream
Check the consistency and after five minutes of kneading, add more liquid or flour as needed and season accordingly with the salt
Allow the dough to rest for about 10 minutes and then roll as desired
— Paul Suplee is the owner of
boxcar40, boxcar on main,
boxcar crafted events and
sportfish catering.
www.boxcarrestaurants.com