Joseph L. Zorbach, Jr.
Ocean City
Joseph L. Zorbach, Jr., passed away peacefully with his beloved family by his side on April 26, 2022.
Joe (or fondly known as OCBocaJoe) grew up in Parkville, Maryland, where he made lifelong friendships.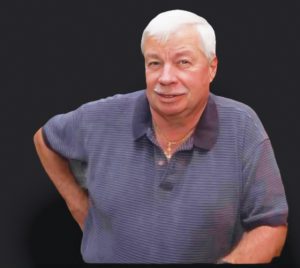 Joining the Navy as a young man, he served our country honorably. Upon leaving the service, he worked for many years as an engineer on the tugboats out of Fells Point, Maryland.
He built his first home in Forest Hill, Maryland, where he resided until his retirement.
His love of the water brought him an early retirement where he moved to Ocean City, Maryland, and lived the remaining years of his life in his oceanfront condo.
During his retirement, he spent many years traveling with his good friend, Eddie, and meeting up with his friends at the Ocean Club at the Clarion Hotel.
For several years, he worked as an engineer on the Cape May Lewes Ferry.
Joe never met a person who didn't become a friend. As much as he loved the sea, he adored his family.
Many beach days and Boardwalk nights were spent with his children and grandchildren. There's nothing Joe loved more and was more proud of than his children.
He is survived by his daughter, Robyn F. Bosley (and husband, Jay) of Bishopville, Maryland, and Joseph F. Zorbach (and wife, Brittnie) of Ocean City, Maryland.
He is also survived by his former wife and dear friend, Mary F. Zorbach of Selbyville, Delaware, and a brother, C. Francis Zorbach of Fallston, Maryland.
Joe was preceded in death by his parents, Ethel Zorbach (née Hewitt) and Joseph L. Zorbach.
Joe gained so much joy from spending time with his granddaughters, Brooke A. Marshall of Bel Air, Maryland, and Zoe Rae Zorbach of Ocean City, Maryland, and his grandsons, Brayden F. Bosley and Luke J. Bosley of Bishopville, Maryland.
Joe lived his life exactly how he wanted and never grew old; he was able to live independently until the day he had to leave this world.
A Celebration of Life will be held on May 24, 2022, at the Ocean Club in the Clarion Hotel located at 10100 Coastal Hwy, Ocean City, Maryland; friends and family will gather at 3 p.m.
In lieu of flowers, please make a donation in Joe's honor to The Chesapeake Bay Foundation www.cbf.org.
Arrangements are in the care of Eastern Shore Cremation and Funeral Service, 504 Franklin Avenue, Berlin, Maryland 21811. To send condolences to the family, please visit www.easternshorecremation.com.