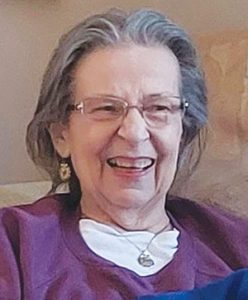 Kathryn Louise Bartz
Berlin
Kathryn Bartz, age 74, from Berlin, Maryland, previously Baltimore, fought a hard battle these past few years. She passed away peacefully at Atlantic General Hospital on Jan. 8, 2023.
Kathryn was born Jan. 7, 1949 in Baltimore, Maryland.
Kathryn leaves behind to cherish her memories by her brother, James Bartz and his wife, Rose Bartz; and sister, Lee Harper and her husband, Frank Harper.
Kathryn is preceded in death by her parents, Frank and Leona Bartz; and sister, Linda Radke, who is survived by her husband, Kenneth Radke.
Kathryn enjoyed spending time with her family and friends. She loved to go to the casino and watching football. Most of all she loved living the legend.
A memorial service will be held at Evans Funeral Home, 8800 Harford Road, Parkville, Maryland, on Saturday, Jan. 21, 2023, at 11 a.m.
In lieu of flowers, donations to Susan G. Komen Breast Cancer Foundation would be greatly appreciated. Donate to Susan G. Komen to help fight breast cancer.