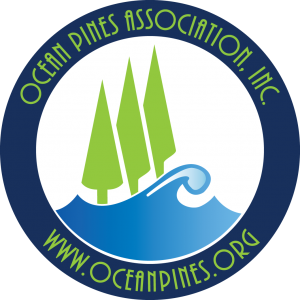 (Sept. 7, 2023) Materials for the Sept. 9 Ocean Pines Association Board Organization meeting are now available online for anyone who plans to attend.
 According to a news release, the meeting will be held as an in-person and virtual hybrid, with seating available in the Clubhouse Meeting Room on 100 Clubhouse Drive. The meeting is scheduled to start at 9 a.m.
Valid property owner ID cards are required to attend board meetings. Cards may be obtained at the front counter of the Ocean Pines Administration Building on 239 Ocean Pkwy. The office is open from 8 a.m. to 4:25 p.m., Monday through Friday.
Property owners must bring a driver's license for verification to obtain a card.
First-time cards are free, and replacement cards are $5. Property owner ID cards are the same as membership cards.
There is no deadline to get a card. For questions, call 410-641-7717 or email info@oceanpines.org.
To join remotely, use the Microsoft Teams link: teams.microsoft.com/l/meetup-join/19%3ameeting_YTI4Mjc5MGItNDNjMy00M2MzLTg0ZjMtYjlkZTQ5MzBiYmY5%40thread.v2/0?context=%7b%22Tid%22%3a%22625a6322-2b2f-40fa-94f8-d7dd44d78153%22%2c%22Oid%22%3a%225fa869f5-01ad-476a-9570-540fe1ce4736%22%7d.
The link can also be found on the Ocean Pines website, under both the calendar and news sections.
If prompted, use the web browser plug-in only and not the full client.
To view the agenda and meeting packet, visit oceanpines.org/documents/10184/53744/9-9-23+Organization+Meeting+Agenda.pdf?t=1693506987962.
Following the meeting, the video will be posted to the Association YouTube channel and links will be announced on the Ocean Pines website, oceanpines.org.