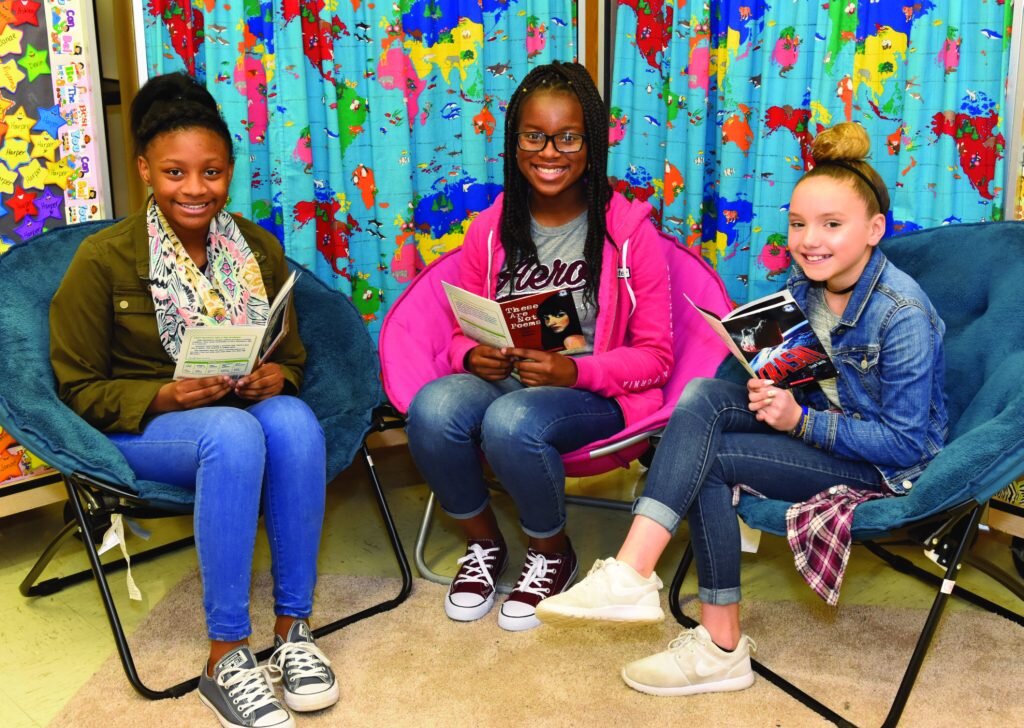 Students to participate in global outreach program; video post draws attention
By Josh Davis, Associate Editor
(Feb. 1, 2018) Children from Pocomoke Middle School this week prepared to take part in World Read Aloud Day, posting an online video and receiving pledges from students in Connecticut and Virginia – not to mention China and Kazakhstan.
World Read Aloud Day, created by global literacy nonprofit LitWorld in partnership with title sponsor Scholastic, is an advocacy day calling attention to "the importance of reading aloud and sharing stories."
On Feb. 1, children, families and educators around the world will celebrate with classroom and community events, an author video series, a U.S. educator sweepstakes, and a Facebook Live broadcast.
Locally, students from Pocomoke Middle made a video asking others to share their favorite stories. In turn, they promised to read an excerpt from an original story, or from one that moved them.
"We are very excited to celebrate World Read Aloud Day, 2018 with the world," Dr. Brian Cook, a sixth grade teacher at Pocomoke Middle, said in the video. "Take this opportunity to get a preview of what some of my students are going to share during our World Read Aloud celebration."
Participants will include Jaheim Burrell, reading "Gilded" by Christina Farley; Sarai White, reading "Disney's The Lion King" by Don Ferguson; Ridnell Leonard, reading "I Survived the Joplin Tornado" by Lauren Tarshis; Leah Williams, reading "Towers Falling" by Jewell Parker Rhodes; Noah East, reading "Refugee" by Alan Gratz; and Emily Knight, reading an original short story called "The Time Traveler."
"Please take this time to share with your students, and more importantly have them share either an original story that they've written or poem, or an excerpt from an awesome novel that they are passionate about," Cook said. "And maybe give us a few moments to tell us why that's such an important thing.
"Help us take this World Read Aloud Day project viral. Share it with your friends [and] family around the world, and be ready to go, because World Read Aloud Day is coming, Feb. 1, 2018," Cook added.
To view the video, visit tinyurl.com/wrad2018. On social media, join the conversation using #WorldReadAloudDay.