Richard Albert Passwater
Winterville/Sarasota/Ocean Pines
Richard Albert Passwater of Winterville, North Carolina, Sarasota, Florida, and Ocean Pines, Maryland, passed into his eternal rest on April 28, 2022, at the age of 84.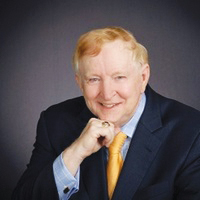 He is preceded in death by his parents, Stanley Sr. and Mabel King Passwater; and his brother, Stanley Passwater Jr.
He is survived by his beloved wife of 57 years, Barbara; their two children, Richard Alan (Myriam) and Michael (Ellen); two grandchildren, Matt (Chelsea) and Thomas; and two great-grandchildren, Audrey and Jamison; as well as a nephew, Steve Passwater, and many loving cousins.
He enjoyed time with family and friends, photography, genealogy, and Baltimore Orioles and Delmarva Shorebirds games.
During his extensive career, he served as a civilian scientist with the Air Force's Project Papa Bear to ensure the purity of liquid nitrogen for the Centaur rocket; he was director, Research Analytics Laboratories at Allied Chemical Corporation; director, Applications Research Laboratory at Baxter-Travenol Laboratories; vice president of research for the American Gerontological Research Laboratories Division of Life Science Labs; and vice president of research and development for Solgar Vitamin & Herb Company.
He wrote more than 45 books and 600 articles, participated in over 7,000 radio shows, and served as WholeFoods Magazine's science editor for 36 years.       
He was twice honored by the Committee for World Health (1978 and 1980), received the nutrition industry's Achievement Award (1989), National Nutrition Foods Association's Presidents Award (1999), James Lind Scientific Achievement Award (2004), John Peter Zenger Free Press Award for writing (2004), and was inducted into the International Society of Orthomolecular Medicine Hall of Fame (2021).
He also was voted Citizen of the Year by his community (Ocean Pines, Maryland, 1987), and was inducted into the Delmarva Firefighter's Hall of Fame (1993) after serving 25 years as a volunteer EMT and firefighter, including 10 years as Chief of the Ocean Pines Volunteer Fire Department (OPVFD).
He was a founding advisor of Atlantic General Hospital, a member of the American Chemical Society since 1959, and a Fellow of the American Institute of Chemistry.
The family is appreciative of the care provided by ECU Health, Physicians East, and Pruitt Hospice.
A memorial service will be held at 1 p.m. on Saturday, May 14, 2022, at Bishop-Hastings Funeral Home in Selbyville, where a visitation will be held from 11 a.m. to 1 p.m. Burial will be in Garden of the Pines Cemetery in Berlin.
In lieu of flowers, donations may be made to the OPVFD (https://opvfd.com/page/donations); your local fire department; PANCAN (www.pancan.org); or Vitamin Angels (www.vitaminangels.org).   
To send a flower arrangement or to plant trees in memory of Richard A. Passwater, visit https://www.bishophastingsfh.com/obituary/richard-passwater.