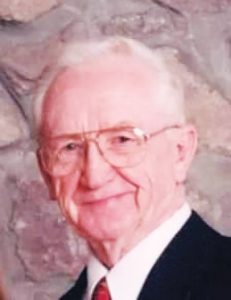 Richard Patrick Brady
Salisbury
April 25, 1927 – Sept. 7, 2022
Born in Jersey City, New Jersey on April 25, 1927, Richard Patrick Brady was the son of the late Martin J. Brady and Mary Rikeman Brady.
Preceding Mr. Brady in death was his loving wife of 53 years, Eleanor Tylick Brady, along with his brothers, Martin, Francis, William and Robert, and sisters, Mary Brady, Agnes O'Sullivan and Grace Lahiff.
He is survived by his children, sons, Richard and his wife, Linda, and Kevin and his wife, Carrie Coots; his daughters, Janet Reed and husband, Howard, Elaine Brady, Eleanor Pascale and husband, Jon, Carol Ginan and husband, Kevin, and Cathleen Brady.
He is also survived by nine grandchildren, Richard and Jason Braun, Kris Mandley, Anthony and Katie Cane, Kathy and Michele Brady, and Camden and Karsen Brady, along with 12 great-grandchildren, Dylan Mandle, Austin, Cameron and Julie Braun, Penelope and Molly Cane, Dexter Brady, Logan, Harley, Abagail, and Oliver Davis, and Freya Gue.
Mr. Brady graduated from St. Peters Prep and Seton Hall University and was an executive in the textile business for 40 years, residing in Silver Spring, Maryland, before retiring to the Eastern Shore in 1991.
Mr. Brady served in World War II, aboard the battleship USS South Dakota, and the Korean War on the carrier, USS Mission Bay.
He was an avid golfer in Ocean Pines and active in community affairs, having served on the Ocean Pines Board of Directors for six years, as president for three years, along with serving as a member of the Worcester County Water and Waste Water Authority.
After the loss of his wife, Eleanor, he moved to Salisbury and became active with Salisbury University, along with volunteering at Hospice and Tidal Health Hospital.
He was also a member and director of IRP at Salisbury University and ALL Lifelong Learning at Salisbury University.