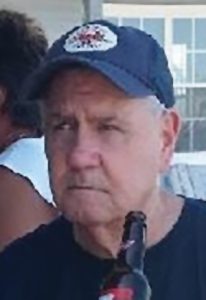 William F. McBride Jr.
Berlin
William (Bill) F. McBride Jr. of Berlin, Maryland, passed away on Tuesday, Oct. 4, 2022, at the age of 72.
He was the loving husband of Lisa (Stanwick) McBride. They celebrated their 32nd wedding anniversary on Sept. 4, 2022.
He was the son of the late William Sr. and Beatrice McBride of Warminster, Pennsylvania.
He was predeceased by his twin brother, Jack McBride, and sister, Patricia McBride Hare Seese.
Surviving with his wife are his two daughters, Megan Dandrow (Matt) and Alison McBride (Kory); and two grandsons, Hayden Dandrow and Simon Fast; step-grandson, Dorian Dandrow; and many much loved nieces and nephews.
He worked for Prudential 18 years and then started a new career at Lowes and Home Depot.
He retired from Home Depot in 2016 and enjoyed fishing, boating and happy hours with friends and family.
If you asked Bill how he was doing, he always answered "Fantastic, living a dream!"
Memorial contributions may be made in his memory to Multiple Sclerosis Association of America.
A private celebration of life to be determined.
Arrangements are in the care of Eastern Shore Cremation and Funeral Service, 504 Franklin Avenue, Berlin, Maryland 21811. To send condolences to the family, please visit www.easternshorecremation.com.